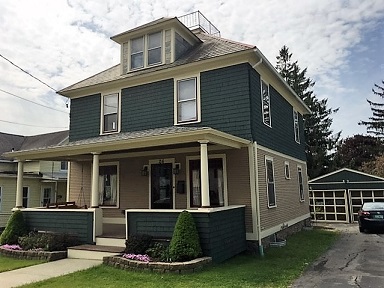 $289,900! 26 Lafountain St, Winooski, VT 05404
For more information or to make an appointment see this property, call Cindi Burns at (802)373-3506.
One of the most desirable homes in Winooski! Features include 4 bedrooms, 1.5 baths, walk in pantry, nice wood work, stain glass windows, 2 car garage, and driveway. Many completed renovations including electrical, heating and updated baths. Lovely semi-private backyard with decks and room for the chickens! Located close to restaurants, shopping, and the interstate. A real gem! Priced at $289,900.