Realtor | Sales Associates CENTURY 21 Jack Associates - South Burlington
CENTURY 21 Jack Associates - South Burlington
1161 Williston Road
South Burlington, VT 05403
Email Phone: (802) 658-5555 Toll Free: 800-637-6341 Cell Phone: 802-658-5555 Direct Phone: 802-658-5555 Fax: 802-862-1183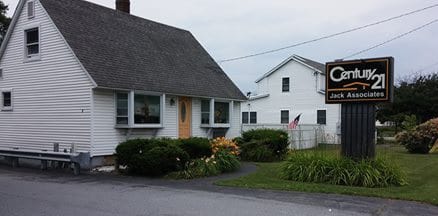 South Burlington is the regional center of the hospitality and retail business sector of Chittenden County and beyond.
With a population of almost 18,000, South Burlington is known for the quality of its public schools, city services, parks, and recreational opportunities
.
Located on
Williston Road
, a short walk from University Mall, the University of Vermont and several large hotels, we specialize in single family and multi-family residential real estate.
Our foreclosure department handles foreclosed properties through northwestern and central Vermont. Our rental department leases single family homes and condos in Chittenden, Franklin, and Washington Counties. Because we are part of Century 21's worldwide broker network and principal brokers for Cartus, our relocation coordinator can help you buy or sell real estate anywhere in Vermont, across the country, or around the world. Stop in or call us today. We will help you with all your real estate needs.
About Max
I am a fourth-generation Vermonter, who was born and raised in Saint Albans, Vermont. I attended UVM and graduated with a Bachelor of Science in Business Administration with a concentration in Marketing. After graduation I spent time traveling and working in various parts of the world. While managing some small and large organizations in the Burlington area specializing in logistics, moving, and construction. I found myself most interested in the real estate market and working with people to provide the most valuable services possible. I am excited to help people find the homes of their dreams or market the homes they are ready to sell. For those looking to find investment properties, I have experience in the acquisition, remodeling, and sale of these opportunities and I look forward to using my knowledge and expertise in assisting you in your goals of financial prosperity. Change is never easy, even when positive, but with the right help it doesn't have to be difficult. Contact me with any questions, and I will be more than happy to help assist you in taking advantage of the many opportunities real estate has to offer.