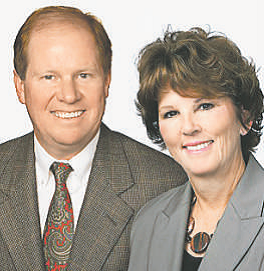 Broker/REALTOR | CENTURY 21 Jack Associates - Burlington
CENTURY 21 Jack Associates - Burlington
44 Shelburne St
Burlington, VT 05401
Email Phone: (802) 864-9855 Toll Free: (800) 637-6341 Cell Phone: 802-864-9855 Direct Phone: 802-864-9855 Fax: (802) 864-4747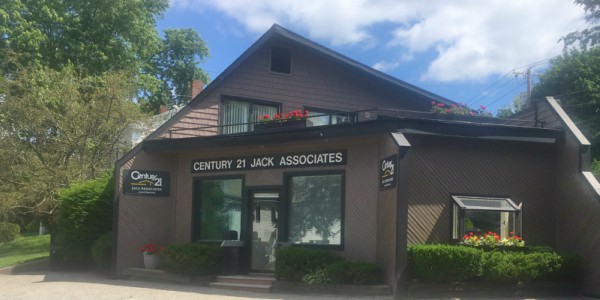 Being close to the
University of Vermont
and
Lake Champlain
we work with all types of properties from college rentals to gorgeous
lakefront homes
, from 2 family duplexes to large
multi-family properties
, from small to large
commercial sites
. Because we are part of Century 21's worldwide broker network and principal brokers for Cartus, our relocation coordinator can help you buy or sell real estate anywhere in Vermont, across the country, or around the world. Stop in or call us today. We will help you with all your real estate needs.
About The
About The Burns Real Estate Team
Chuck Burns, Broker/Realtor – Cindi Burns, Broker/Realtor
Investment and Residential Properties
Cell 802-343-0462/802-373-3506
Office 802-864-9856

Chuck Burns, a native of Burlington, Vermont. Graduate of UVM, Realtor and a landlord for over 30 years. Specializing in apartment house sales and rentals. Many properties are walking distance to UVM, Champlain College and downtown, the Church Street Marketplace, Burlington, VT. Chuck has been known as the "king of apartment houses" in Burlington, VT. He worked for many years along with his father, Chauncey Burns, a well-known past Realtor in the greater Burlington area.
Cindi Burns, a native of Ludlow, Vermont the home of Okemo Mountain. She is a graduate of Champlain College, working as a Realtor for over 10 years and landlord for over 30 years. Managing rental properties throughout the state of VT. Detail oriented, experienced in apartment and residential sales. Cindi will help you get through your real estate transaction.
Chuck and Cindi reside in Charlotte, VT with their pets and have two grown daughters that both graduated from UVM. They like skiing, hiking, gardening, traveling, stretching their cooking skills and spending time with family.
Meeting Your Real Estate Needs:
"We have bought several apartment buildings from Chuck over the years and continue to do so. When it comes to investment properties, we always go to Chuck for his expertise and knowledge of the market. We would highly recommend him for anyone's real estate needs." Matt and Kim
"Purchasing a home is an exciting adventure, but also one that can be overwhelming. I found my experience purchasing with Cindi Burns to be uncomplicated and stress free." Melissa W.
"I have bought many investment properties with Chuck's help over the years. He is very enjoyable to work with on a personal level, and very accomplished on the professional level. His father was in the business before him, and he is from the Burlington area originally, so his knowledge of the area and of the business is tremendous. He is definitely the best investment property broker in the area, but he does single family as well. I couldn't recommend him more highly!" Robert L.
"Cindi rocks!" Karen W.
"I own apartment buildings in Burlington, Vermont. I was looking for a realtor who is familiar with this market. Chuck Burns has handled many apartment building purchases and sales for a family member. Chuck is extremely qualified because he owns apartment buildings and has an excellent grasp of the market. He is the logical choice as a go to person regarding apartment building transactions. I listed a property with him last November and by early February the property had been sold. This was a 1.62 million dollar transaction. There are not a lot of customers out there with that kind of money so finding a realtor with good connections is key. It was a good quick experience and I am preparing to list another property with him. Results in a timely manner. What more could you ask?" Chuck P.